Vote on the next Numlock Book Club books!
Hey! I picked seven books from a variety of angles as contenders for the next books.
This time I'm asking you to score each book by how much you'd like to read it, and will assemble the responses based on how much interest there is and where to go from here. There's also a poll question about the format of the book club; I'd like to add some versatility, and make the discussion threads every other week. I'd like to know if you despise this idea before I push it out.
Will make a decision this weekend.
The Biggest Bluff:

How I Learned to Pay Attention, Master Myself, and Win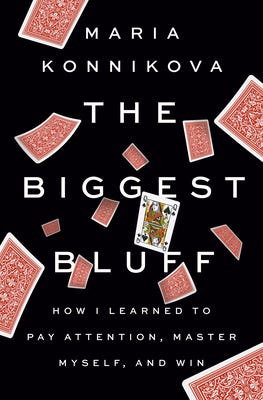 By Maria Konnikova, 368pp, available at Indiebound
This just came out in June and looks to be statty and a great read!
The blurb:
It's true that Maria Konnikova had never actually played poker before and didn't even know the rules when she approached Erik Seidel, Poker Hall of Fame inductee and winner of tens of millions of dollars in earnings, and convinced him to be her mentor. […]

In a little over a year, she began making earnest money from tournaments, ultimately totaling hundreds of thousands of dollars.  She won a major title, got a sponsor, and got used to being on television, and to headlines like "How one writer's book deal turned her into a professional poker player."
The Address Book:

What Street Addresses Reveal About Identity, Race, Wealth, and Power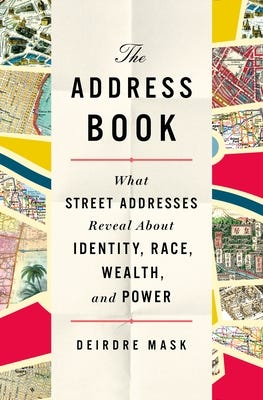 By Deirdre Mask, 336pp, available at Indiebound
This one just came out in April and it looks to be a really great read.
The blurb:
When most people think about street addresses, if they think of them at all, it is in their capacity to ensure that the postman can deliver mail or a traveler won't get lost. But street addresses were not invented to help you find your way; they were created to find you. In many parts of the world, your address can reveal your race and class. In this wide-ranging and remarkable book, Deirdre Mask looks at the fate of streets named after Martin Luther King Jr., the wayfinding means of ancient Romans, and how Nazis haunt the streets of modern Germany.
Secondhand:

Travels in the New Global Garage Sale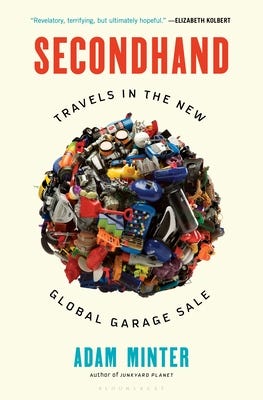 By Adam Minter, 320pp, available at Indiebound
This one barely missed qualification last time and there was a lot of support for it so I'm giving it another go, you can check out the Numlock Sunday interview with Minter here.
The blurb:
In Secondhand, journalist Adam Minter takes us on an unexpected adventure into the often-hidden, multibillion-dollar industry of reuse: thrift stores in the American Southwest to vintage shops in Tokyo, flea markets in Southeast Asia to used-goods enterprises in Ghana, and more. Along the way, Minter meets the fascinating people who handle—and profit from—our rising tide of discarded stuff, and asks a pressing question: In a world that craves shiny and new, is there room for it all?
Know Your Price:

Valuing Black Lives and Property in America's Black Cities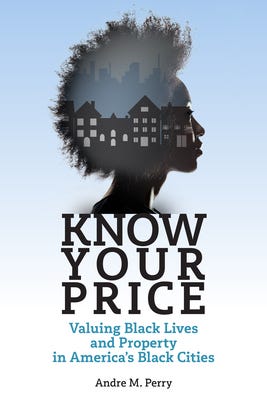 By Andre M. Perry, 224pp, available at Indiebound
I found this book when it was excerpted in Brookings and appeared in Numlock in late June, it came out in May.
The blurb:
In the book, noted educator, journalist, and scholar Andre Perry takes readers on a guided tour of five Black-majority cities whose assets and strengths are undervalued. Perry begins the tour in his hometown of Wilkinsburg, a small city east of Pittsburgh that, unlike its much larger neighbor, is struggling and failing to attract new jobs and industry. Perry gives an overview of Black-majority cities and spotlights four where he has a deep connection to--Detroit, New Orleans, Birmingham and Washington, D.C.--providing an intimate look at the assets residents should demand greater value from.
Tubes:

A Journey to the Center of the Internet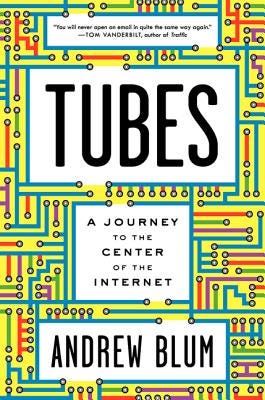 By Andrew Blum, 304pp, available at Indiebound
We read The Weather Machine by Blum, and that seemed to go over well, so I figured his earlier work may be of interest.
The blurb:
In Tubes, Andrew Blum, a correspondent at Wired magazine, takes us on an engaging, utterly fascinating tour behind the scenes of our everyday lives and reveals the dark beating heart of the Internet itself.
Ingredients:

The Strange Chemistry of What We Put in Us and on Us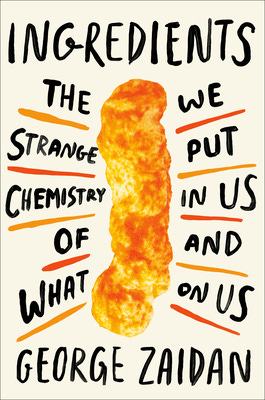 By George Zaidan, 320pp, available at Indiebound
This one came recommended by a Numlock Book Club reader, and looks great.
The blurb:
INGREDIENTS offers the perspective of a chemist on the stuff we eat, drink, inhale, and smear on ourselves. Sugar, spinach, formaldehyde, cyanide, the ingredients of life and death, and how we know if something is good or bad for us—as well as the genius of aphids and their butts—are all discussed in exquisite detail at breakneck speed.
The Sixth Extinction: An Unnatural History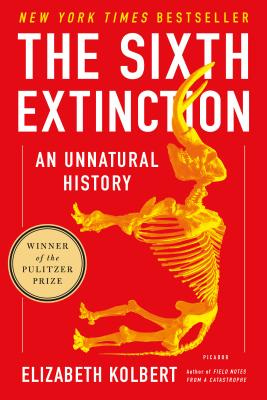 By Elizabeth Kolbert, 336pp, available at Indiebound
Another recommendation from a Book Club member! This touches on some easy to appreciate themes and Kolbert's work is great.
The blurb:
"In prose that is at once frank, entertaining, and deeply informed, New Yorker writer Elizabeth Kolbert tells us why and how human beings have altered life on the planet in a way no species has before. Interweaving research in half a dozen disciplines, descriptions of the fascinating species that have already been lost, and the history of extinction as a concept, Kolbert provides a moving and comprehensive account of the disappearances occurring before our very eyes"